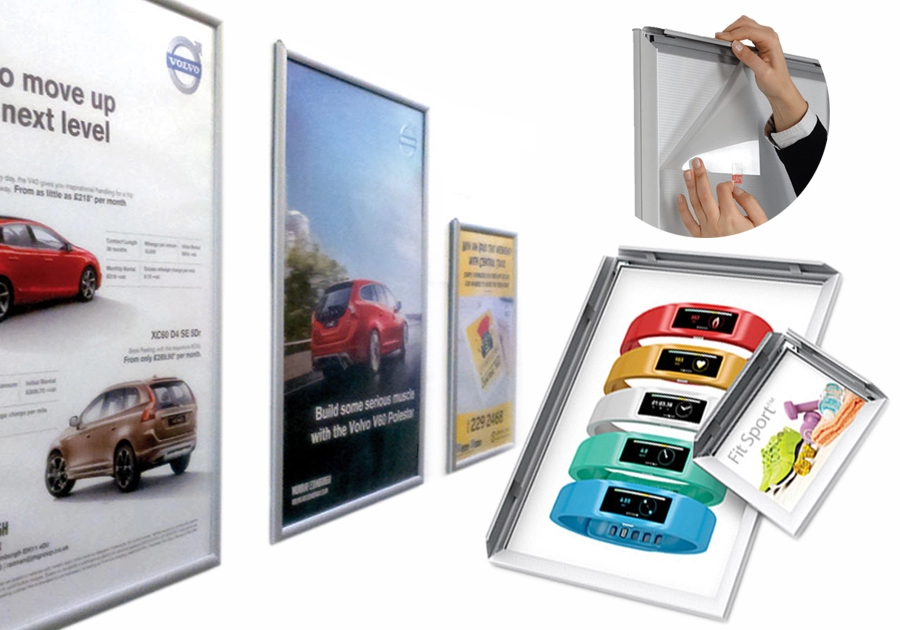 Product Info
Material
:
Silver Aluminium
Snap Frame Poster
Aluminium Snap frames are ideal for all business environments as advertising or photo / poster displays.
They are designed to be opened from the front making it easy to change display content. A single poster is placed behind our protective plastic sheet and four sprung loaded profile clips are clipped down to grip the poster firmly in place.
Frames can be used Landscape or Portrait. Fitting is simple. Screws and wall plugs are provided. 4 Screw holes are located underneath profiles for secure and perfect seem less mounting.