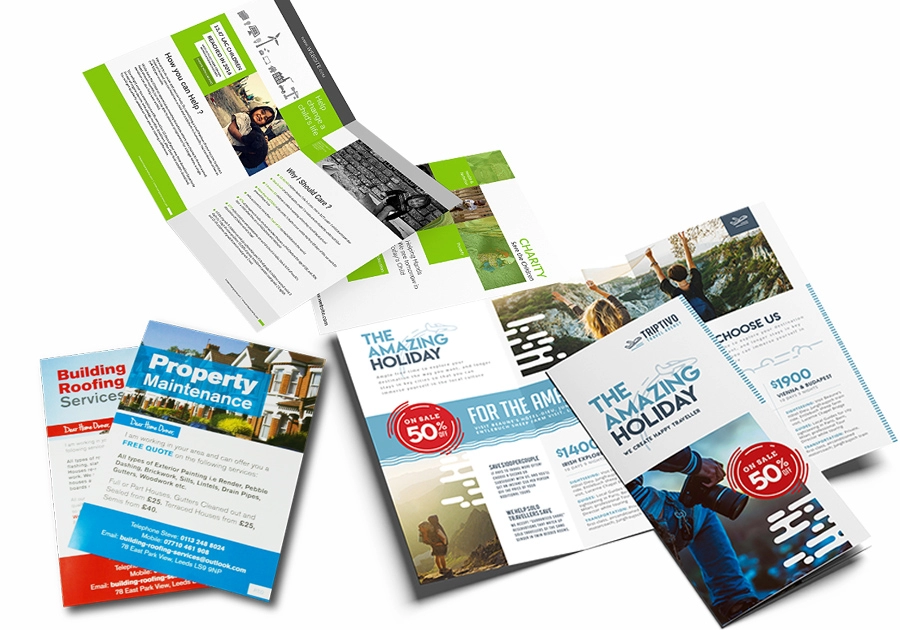 Product Info
Size
:
21 x 30 cm
A4 Brochures
High quality A4 size brochures printing
Printing A4 brochures are suitable for Conference Events, Concerts, Retail Point of Sale, Exhibitions, Tradeshows, Community Events etc. At
Bali Print Shop
we provide cheap A4 brochure printing services to customers all over Bali and Indonesia.
Let your business speak for itself with Bali Print Shop professional online brochure printing services. Use our tri-fold brochures or bi-fold brochures printing to put your best foot forward. Choose from unlimited colors that complement your brand and highlight the achievements of your business. Available in a variety of flexible folding or creasing options,
A4 size Brochure printing is one of the best ways to bolster business, large or small. In fact, brochures are one of the most diverse marketing mediums available since they're suited to a wide variety of situations. Since they're so inexpensive, brochures represent the perfect pitch when operating on a smaller budget.
No matter how fantastic the design, if it's not printed on the right paper your entire brochure campaign can fall apart - quite literally. Shoddy paper reflects poorly on any organization, while robust, professional quality papers enhance colors and lend a sense of strength and credibility. For a lighter brochure, go with artpaper 150gsm paper stock; for a thick, robust A3 brochure, opt for artcarton 210-260gsm. Matte laminate make a strong impression by enriching elegant designs, while gloss laminate help colors pop off the page and capture your reader's eyes.
Save money by ordering in quantity

When you're talking to potential customers, less isn't always more. Our easy-to-make brochures let you tell a more complete story about your company and what it can do. Different paper stock options and sizes help you get the right look for your project, whether you're creating a handout, takeaway or presentation.

If you have a high demand for brochures you'll save even more money by printing in quantity. Less quantities runs on digital print and for large quantities are printed on an offset press, which yields the best quality but also incurs a setup fee every time a job is produced. This is a one-time-per-run fee, so the more brochures you print per run, the cheaper your price per brochure becomes. In fact, you can even get your brochure printing down to a few pennies when you order in high quantities.


Brochures Folded

The typical brochure has a tri-fold, or bi-fold; but you can shake things up with an accordion fold or a z-fold, and turn your brochure into a four-panel masterpiece. Our designers know how to work brochure folds into your designs and and help through the process.