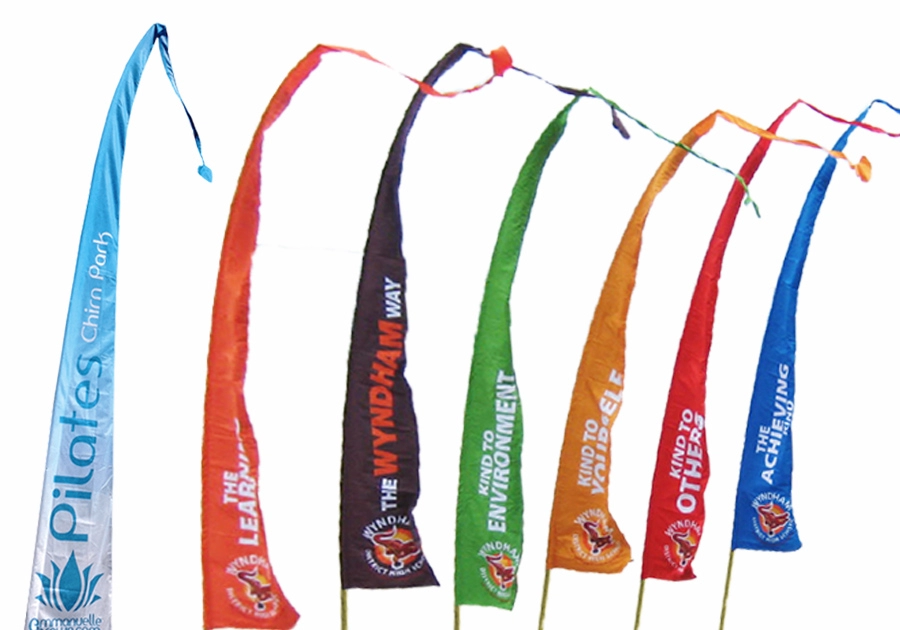 Product Info
Material
:
Satin Fabric
Print Side
:
1 side fullcolor print
Maximum Size
:
Max. Width : 90 cm
Balinese Flags
Custom Balinese Flags Printing
Bali Flags also called Umbul Umbul (Balinese flags), traditionally seen in Balinese Temples, Gardens, Houses and Restaurants, along the tropical beaches of Bali, these tall slim flags and umbrellas have become increasingly popular as colorful additions to events, beach weddings, balconies, verandas and gardens all over the world.
Created to express concerns about the future of life on earth, focusing on humanity, art, nature and spirituality. They provide hope, meaning and strength, generating an energy that everyone will take back to their villages, provinces or countries, to build a tomorrow that is different..
Suitable For any Event and Promotional banner
Additionally they can be used as decorative displays for weddings, parties, functions, fairs, markets etc. Our Bali flags a very strong durable and light weight Satin and Parachute fabric, as well as cloth polyester.
So Brighten up that special occasion or just make your garden or special event really stand out with our range of authentic Bali flags in Bali.