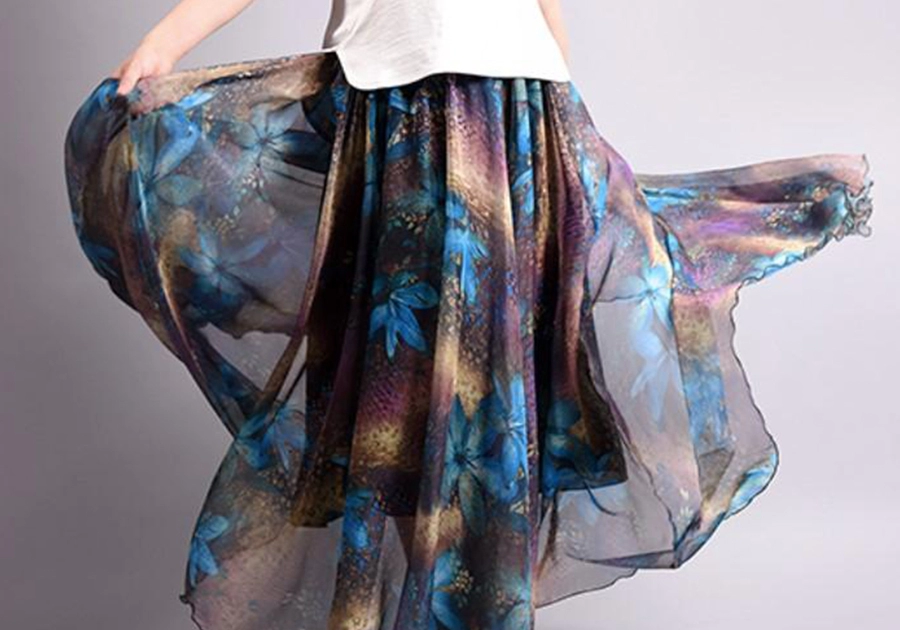 Product Info
Artwork File
:
PDF, JPG, TIFF
Ink Color
:
Hi-Quality digital full color printing with Original Ink
Maximum Size
:
Maximum width depending on material fabric width. Required 5cm white space margin (print area space)
Timeframe
:
4-7 business days (depending quantities)
Chiffon

Chiffon is a lightweight plain-woven fabric with mesh like weave that gives it transparent appearance.

It is primarily made from synthetic fibers like nylon, rayon and polyester. Synthetic materials like nylon and polyester are most commonly used to make this fabric.
These materials can be printed with digital fullcolor printing.

Chiffon is most commonly used to weave Sarees, Dresses and Scarves.
The use of this fabric in layering an attire can be seen aplenty. It adds volume to a garment and is often used as the base fabric for embroideries and appliques. This sheer fabric is also used to manufacture home furnishing products such as embellished sofa covers and curtains.