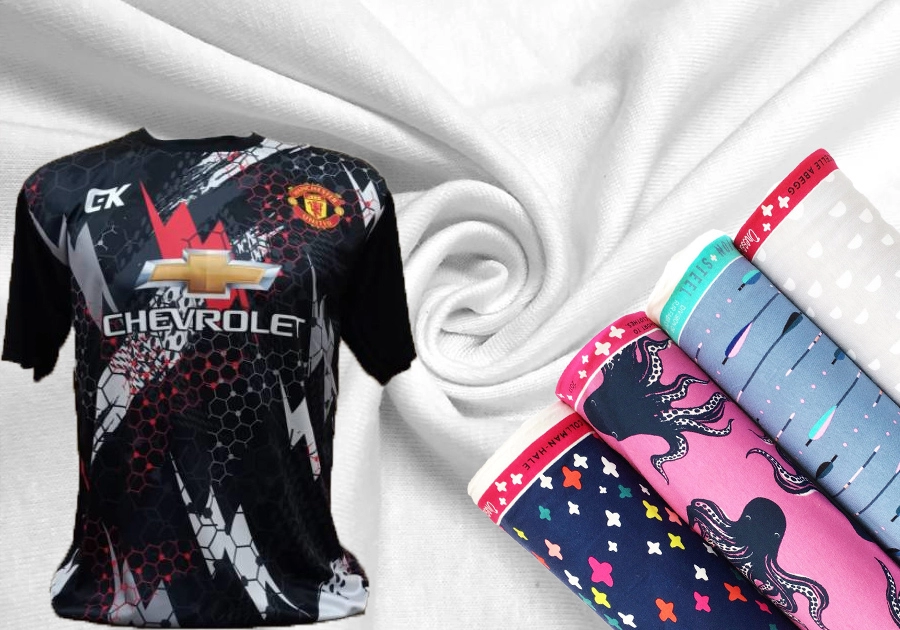 Product Info
Ink Color
:
Hi-Quality digital full color printing with Original Ink
Maximum Size
:
Maximum width depending on material fabric width. Required 5cm white space margin (print area space)
Jersey

Jersey fabric has a soft touch, beautiful drape and a light stretch. This fabric is a high quality blend of 95% cotton 5% spandex.
It is a medium weight 4-way stretch jersey with breathable qualities, making it great for the spring and summer.
The fabric is available in vibrant and saturated colors that are largely opaque when relaxed, but slightly transparent when stretched. The jersey's fluid drape and stretch properties make this fabric perfect for creating stylish tops, flowing dresses, comfy leggings, dance outfits, apparel and much more.

It's an easy to use fabric that can be sewn by hand or machine. Bali Print Shop printed using ecologically-safe transfer sublimation inks that provide vibrant color and strong wash durability.

Plenty of stretch and a cotton-like feel make Modern Jersey a customer favorite for a variety of comfortable apparel, including t-shirts, dresses, skirts, loungewear, and children's clothing.