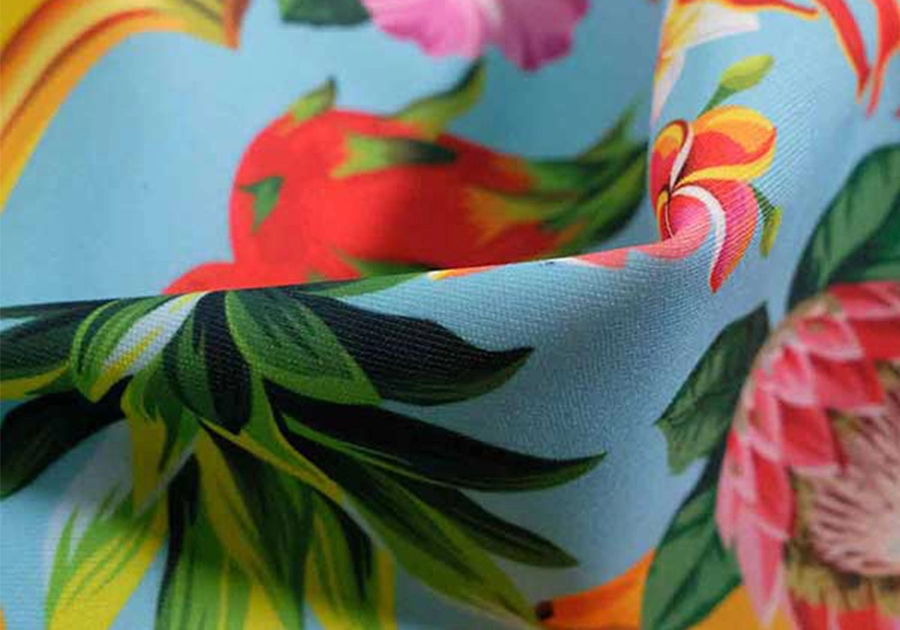 Product Info
Ink Color
:
Hi-Quality digital full color printing with Original Ink
Maximum Size
:
Maximum width depending on material fabric width. Required 5cm white space margin (print area space)
Scuba (Neoprene)


Neoprene Scuba is a synthetic rubber that's often used to make wetsuits, hence its alternative name "scuba." It's also used in electrical insulation and drum practice pads, but don't let the industrial uses scare you off. Neoprene has become increasing popular as a material to wear on the street (not just in the sea) because many of the qualities that make it great for use in factories, like stain resistance and general durability, make it great for clothing, too.

The fabric is thick and doesn't breathe, making neoprene a perfect addition to your winter wardrobe, and the thickness also allows for creation of structured pieces that look out of this world. The weight of neoprene also means form-fitting skirts and dresses are more forgiving. You'll never run the risk that your bodycon skirt or tight leggings are accidentally a little bit see-through.
The material is always opaque, and its resiliency means it doesn't really stretch out. Neoprene also holds photo realistic patterns well, so it's not uncommon to see huge floral or intricate patterns splattered all over a dress or a sweatshirt.

Suitable use for :

Fashion : Wetsuits, Skirt, Jaket, Croptop, Dress.
Aksesories : Masker, Pillow case, Sofa case, Decor