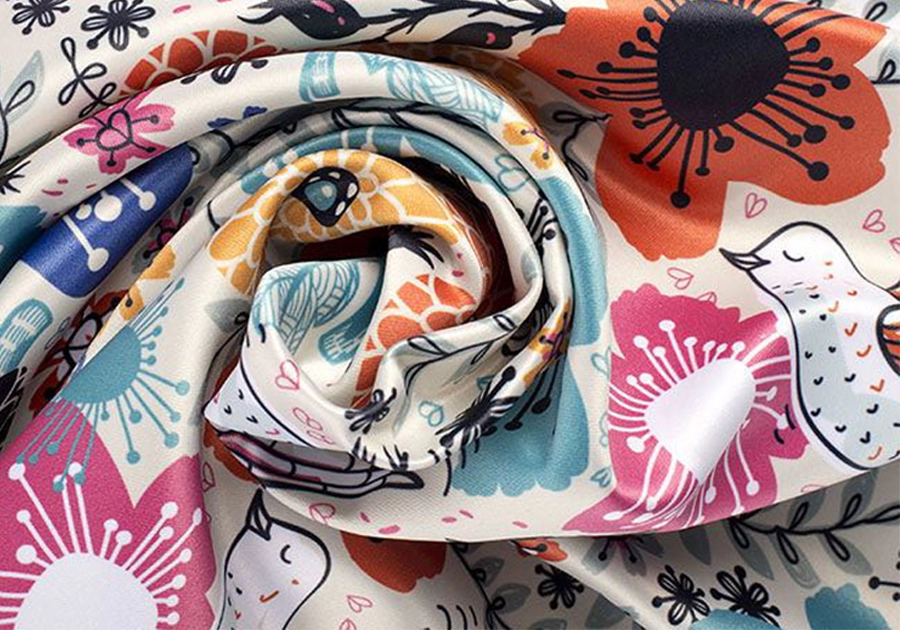 Product Info
Ink Color
:
Hi-Quality digital full color printing with Original Ink
Maximum Size
:
Maximum width depending on material fabric width. Required 5cm white space margin (print area space)
Silk Satin
Featuring beautiful design, the Satin Fabrics are ideally used for designing formal cloth line, lingerie, bedding and other home decorating items.
With its attractive pattern, vibrant color combination, optimum softness, excellent colorfastness and immaculate finish, the fabric is supremely demanded in textile and garment industries.
Satin is a 100% woven polyester fabric printed using ecologically-safe transfer sublimation inks that provide vibrant color and strong wash durability.
Characterized by an ultra glossy look and a hand that softens the more it's washed, Satin is the perfect fabric to add comfort and class to a variety of projects. Try Satin for making apparel and costumes, lining jackets and bags, adding trim to blankets, or creating soft, silky accessories.
Satin Duchess
This type of satin made from a bit stiff and heavy, suitable for materials to make formal clothes such as dresses, blouses, tuxedos or blazers. Material that is cold and suitable in all seasons makes this type of satin best-selling on the market. Although cheap but not cheap, it seems elegant and luxurious.


Satin Hermes
Satin fabric hermes is a type of satin fabric that is very soft with a texture resembling silk. Very suitable for robes, feminine dresses and women's clothing


Satin Shantung
This fabric is a medium to heavyweight satin, has a beautiful slubbed texture, an elegant drape and sheen, and is very popular for both fashion and décor. This stunning satin shantung fabric has a smooth shiny satin side and a shantung finish on the other side. The shantung side of the fabric has a nubby texture similar to silk dupioni. This fabric is ideal for apparel & cocktail wear but can even be used for window treatments, toss pillow, duvet covers, pillow shams, apparel and table top for special occasions


Satin Tupt
This type of satin has sufficient gloss and has the impression of a stiff parachute fabric that can be formed to make thin jackets and the like


Satin Doff
A very soft type of fabric that has a non-glossy surface, giving the impression of doff, this fabric is thick enough that the type of fabric that falls in shape. It is suitable for long skirts that fall.


Satin Velvet
A very soft type of fabric that has a non-glossy surface, giving the impression of doff, the kind of thin fabric that is the type of fabric whose shape falls. It is suitable for headscarves or scraf that fall.