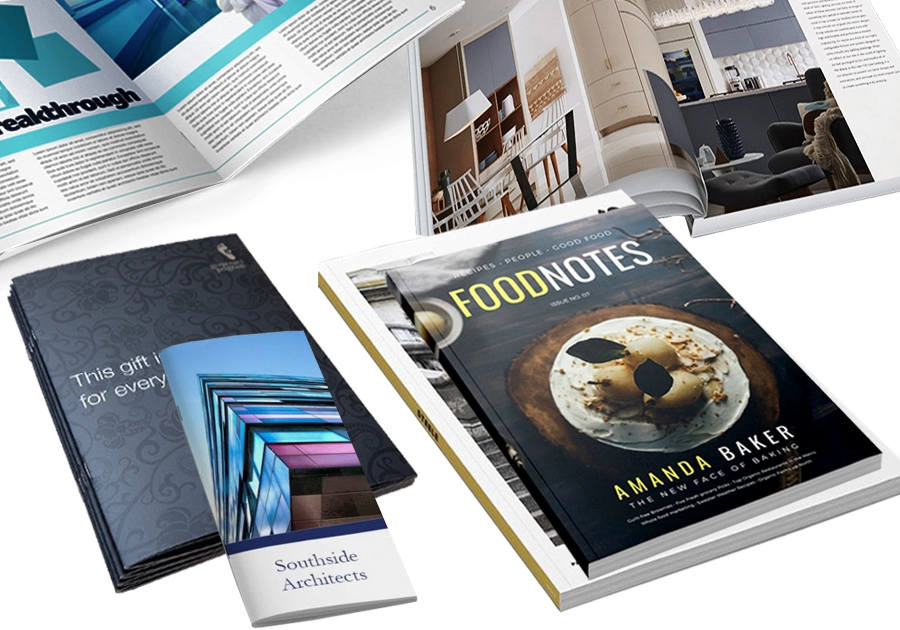 Product Info
Artwork File
:
PDF - CMYK Color Format
Print Side
:
2 sides printing
Cover
:
Full Color Printing
Content
:
Full Color Printing
DISCOUNT A4:

100 - 299
300 - 499
500 - Up

:
:
:

-20%
-30%
-40%


DISCOUNT A5:

200 - 499
500 - 999
1000 - Up

:
:
:

-20%
-30%
-40%





DISCOUNT DL:

400 - 599
600 - 1499
1500 - Up

:
:
:

-20%
-30%
-40%





DISCOUNT A6:

400 - 999
1000 - 1999
2000 - Up

:
:
:

-20%
-30%
-40%





BINDING OPTION

12 - 56 pages : Stapled Centre & Folded
60 - 500 pages : Perfect Binding
Booklet & Magazines
Booklet and Magazines Printing in Bali
Magazines, Booklets, Tabloid and Catalogs printing at Bali Print Shop will always surprise you with an irreproachable quality of bulk magazine printing prince. Printing magazines online at Bali Print Shop means being sure to receive high-quality offset printing or Digital printing with the best finishes at very competitive price.

As the saying goes, time is money! Ordering qualitative products, without problems, with fast production time, this is what Bali Print Shop can guarantee with its complete machinery. The management and the transmission of your print-ready files will also running smoothly with us. This is how we propose you to save money. Bali Print Shop will become your online printer to get a magazine printed.


Self books publishing magazine can't be easier
Print your catalogs or magazines with
Bali Print Shop
for your business communication, lists and product catalogs, for user instructions but also for your weekly, monthly or any other kind of newspapers and reviews, for your trade fair and exhibition pamphlets ensure you receive the best products at attractive and competitive prices in without delays.
Bali Print Shop offers you the possibility of printing all your magazines, no matter the paper or the size and pages. But whatever the use of your magazines, product catalogs, reviews, newspaper or varied booklets is, we know they are permanently needed and therefore we will not let you down. Print your newspapers, wholesale booklets, catalogues or magazines online with Bali Print Shop and you'll get the best quality for the better price.