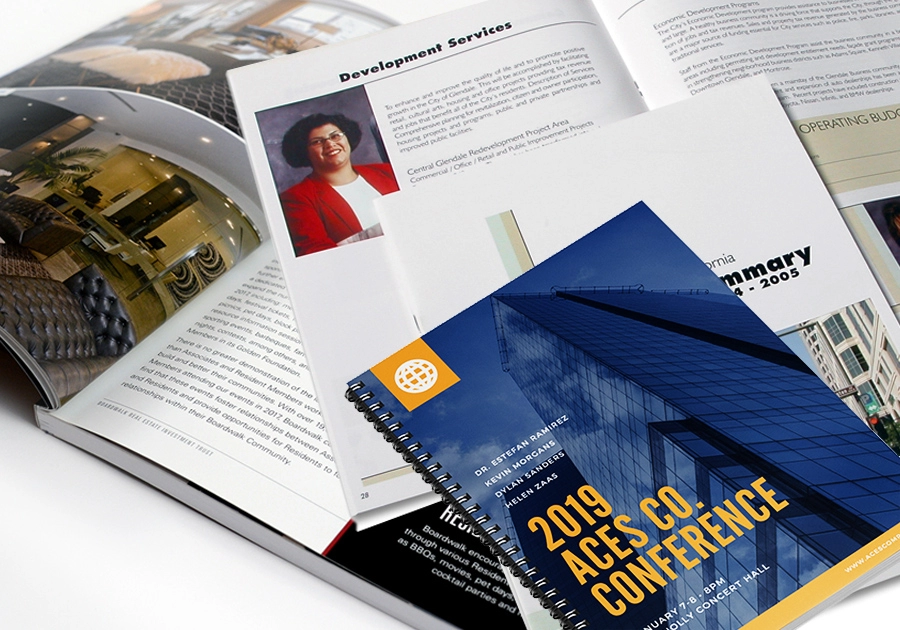 Product Info
Artwork File
:
PDF - CMYK Color Format
Print Side
:
2 sides printing
Cover
:
Full Color Printing
Content
:
Full Color Printing
DISCOUNT A4:

100 - 299
300 - 499
500 - Up

:
:
:

-20%
-30%
-40%


DISCOUNT A5:

200 - 499
500 - 999
1000 - Up

:
:
:

-20%
-30%
-40%




BINDING OPTION

12 - 56 pages : Stapled Centre & Folded
60 - 500 pages : Perfect Binding
Annual Reports
Annual Reports Printing in Bali
Annual Reports are all encompassing records, which, report a company's activities over the past year. Their purpose is to disclose information regarding a company's activities and financial performances. Publicly traded companies are required to produce annual and sometimes quarterly reports.
Annual reports are also an excellent method of attracting investors. Most small business pursue additional funding for expansion, and a sleek annual report can be the difference between getting those investors on board.
For a small business, tracking finances and cash flow can be an excellent indicator of areas, which, are over or under performing. Annual reports are a simple yet effective way highlight positive aspects of the past year.
We have years of experience in printing and high-quality graphics for public reporting, nonprofit annual reports, and more. We offer a range of printing and binding services to produce a quality document that's printed to your exact specs.
Completely custom for your company brand
We recognize that your company's annual report is one of the most important documents that you'll produce all year. An impactful annual report can showcase your company's strengths and share the story of where you've come from and where you're going. Let us help you produce a document that you'll be proud to share with stakeholders and employees.
We offer an array of finishes to elevate your annual reports beyond elegance without affecting your profit margins. Choose from gold, silver, bronze and many other metallic foil stamping finishes.
Add embossing to make your annual report tangible and tactile; something one can really feel, but also leaves a lasting impression. Our extensive experience in printing annual reports gives us the ability to impress anyone and everyone.