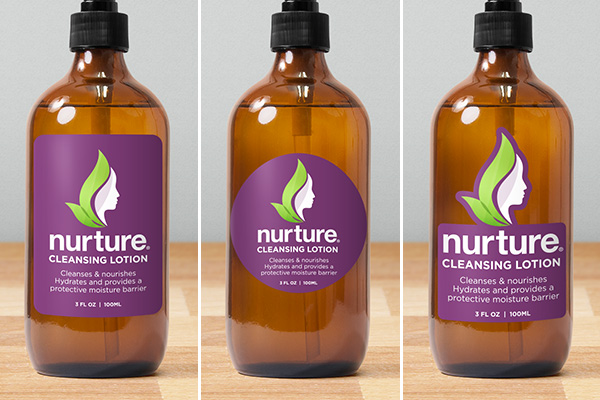 Professional looking for Custom Sticker branding
Professional looking branding can go a long way to giving your business a legitimate appearance. With Bali Print Shop, it is easy to create effective branding for your small business. Whether it is your space, or your products, BPS has a way to help you Make It Stick with custom products in Any Shape, Any Size, Any Quantity you need for Any Surface.
The print quality gives the most visual presence and panache. The type of coating - glossy and matte - are factors to be taken into consideration when choosing the type of paper for printing your label. Choosing the right format for the right design can make your label look so much more attractive to the customer. For labels, you usually have the choice between paper and vinyl for the base material, each of which is more appropriate for certain use cases.
Many people think that a product's label is not so significant, because what matters is the quality of the product. However, labels are sales tools, and the reason why you should invest in their design and high quality printing is because they help secure sales, by showing the customer that your brand is original, innovative, focused on quality, or any other marketing message that resonates with your potential customers.
To help with increasing your sales, your label must contain the appropriate information and convey the right message. To get it right, you must wear your marketing hat and ask "What do my customers value/need most regarding the kind of product that I am trying to sell?". Identifying your ideal customer and understanding his thought process is key in creating a brand image that resonates with them, and a label that stands out for them and raises their interest in your product.


Digitally cuts all of their labels
This means that you can order your labels to be any size or any shape you like. You are NOT restricted to standard sizes shapes.
When deciding on the correct size for your sticker or label, it is really up to you how big or small you'd like to make them. We recommend doing one of the following:
Determine where your sticker or label will be placed and then use a tape measure or ruler to measure the surface space. You will need to know the height and the width of this area. Then choose a label size that is slightly smaller than this.
Cut a piece of scrap paper or board into the rough size and shape you would like your sticker or label to be. Hold this piece or paper or board up to the product surface where your sticker or label will be applied. If the piece of paper is too big, continue to trim around the edges until it is a a size you like that fits the product surface. Measure this piece of paper with a ruler or measuring tape.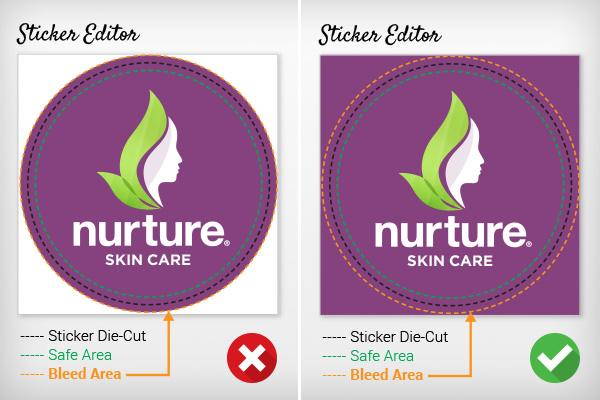 Choosing the right shape
When choosing a label shape, you need to consider where you will be applying the sticker or label. If you are applying the sticker or label to a product package or container, this will affect which shape you choose.
For round lids, we recommend round labels.
For the sides of containers or jars, we recommend rectangle labels. For unique shaped- packaging, you could use any shape.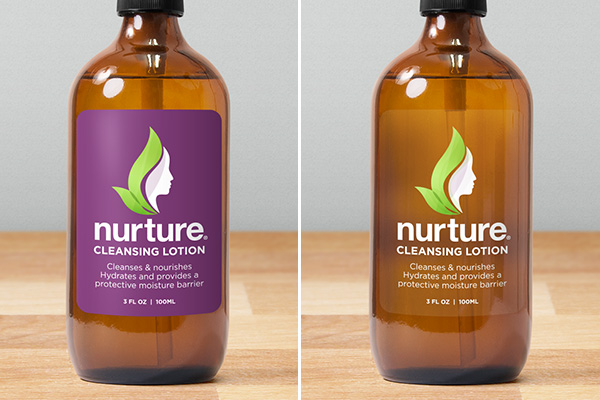 Choosing Your Materials
Bali Print Shop offers a variety of material for custom printed labels, including white vinyl, clear vinyl, and specialty labels (foil, scratch n sniff, etc). When choosing your label material, it is important to be aware of their different capabilities, to ensure you choose a material that will hold up to your needs and continue to look great.
White vinyl and clear vinyl are both waterproof and removable. However it is important to note that they will look different on different surfaces. We recommend clear vinyl for lighter surfaces or glass and white vinyl for darker surfaces.
Specialty labels typically have a variety of different capabilities and benefits. Make sure you familiarize yourself with their best uses so you choose the right label type.
When combining background colors and text, we recommend using a design tool to find colour combinations that compliment each other.
Use Typography to make your words readable and more interesting. Great typography can make your label more visually appealing and interesting, especially to customers that like photography. This customer group can help increase your sales and brand awareness by giving your brand and product a shout-out online for the creativity of the typography found on your label.

A big chunk of text can be really distracting for people when put together, lowering the aesthetic aspect of your label. So, to make your text more readable, you should leave some blank spaces within the text.

For best printing results, please avoid:
• using thin light colored text on dark backgrounds
• using dark colored text on dark backgrounds.
When choosing typefaces or fonts for your labels, be a little creative. Stay away from over-used fonts like "Comic Sans", "Arial" or "Times New Roman". There are a lot of websites which allow you to download fonts for free.
When adding text to your labels, you will get the best results if you stick to 1-2 different fonts that compliment each other. Too many different fonts creates a very messy look.